Dive, shoot, and learn in a 7-day photo expedition into the heart of the Sulu Sea.
May 31 - June 6 Full Moon Trip aboard the M/Y Resolute.
UPDATE (August 31, 2019): This trip is now a NIKON SCHOOL event! Get to try the Nikon Z Mirrorless camera and NIKKOR lenses underwater! $200 discount for those who register via Nikon School: http://bit.ly/OTRTubbataha
TUBBATAHA REEFS NATURAL PARK
Tubbataha Reefs Natural Park is a a Marine Protected Area (MPA) in the heart of the Sulu Sea in the Philippines. Spanning 97,000 hectares, this UNESCO World Heritage site is located 150km southeast of Puerto Princesa, Palawan, right in the center of the Coral Triangle--the global center of marine biodiversity.
Widely-regarded as the pinnacle of diving in the Philippines, Tubbataha is made up of two coral atolls (North and South) and Jessie Beazley reef. Its surrounding waters are a haven for pelagic life such as sharks, mantas, and schools of fish, while its islets serve as a rookery and nesting site for seabirds.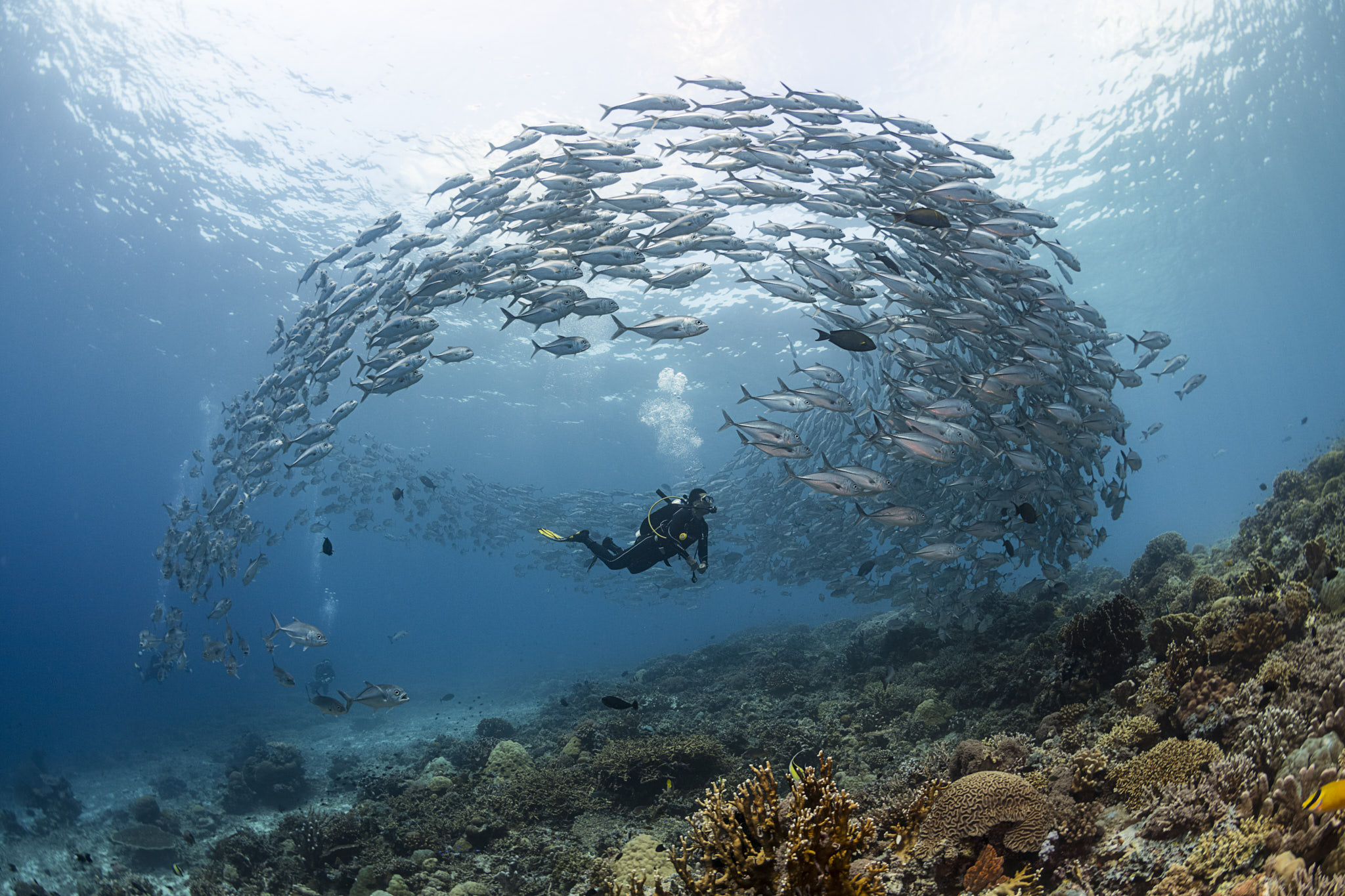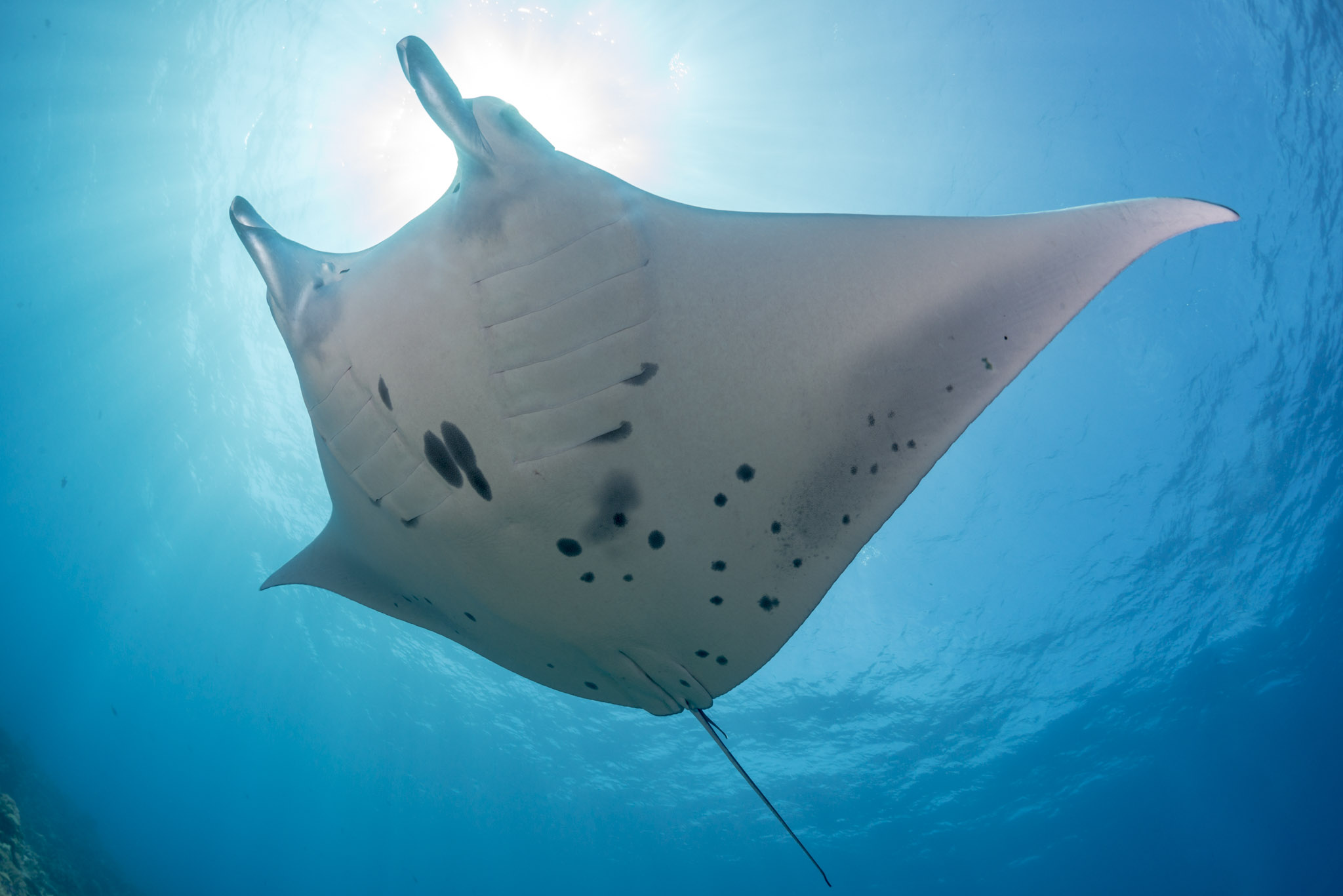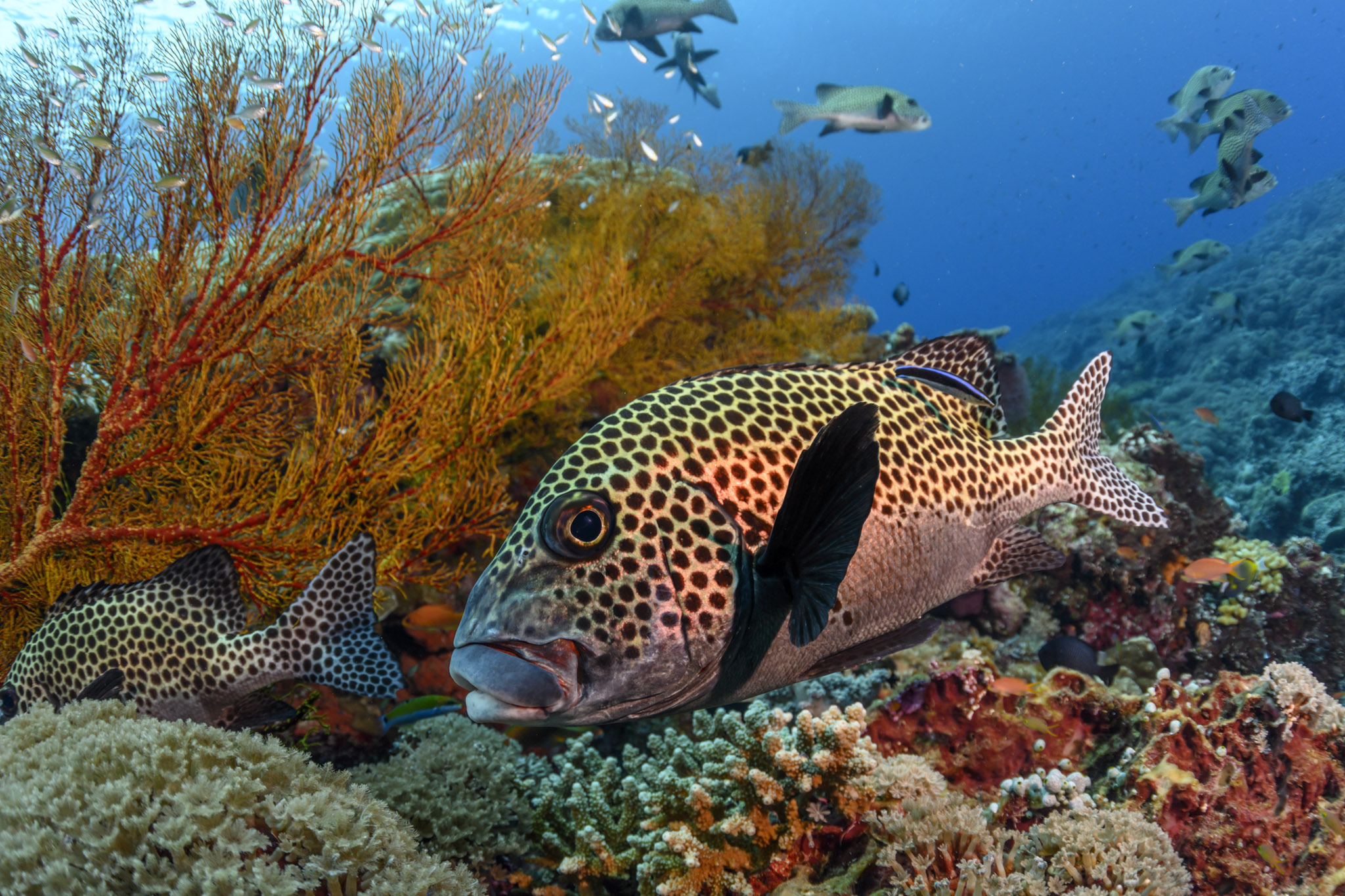 THE SHIP
The M/Y Resolute is a Philippine-registered Dive and Pleasure yacht currently cruising in the Philippines. Operating since 1998, she is currently one of the longest-running liveaboard vessels in the country with a highly-experienced crew. The Resolute accommodates sixteen (16) divers plus dive masters and crew, and features an outdoor and indoor lounge and a mess hall on the deck. A smaller number of divers allows for a less-crowded experience underwater and a smaller footprint on the reef.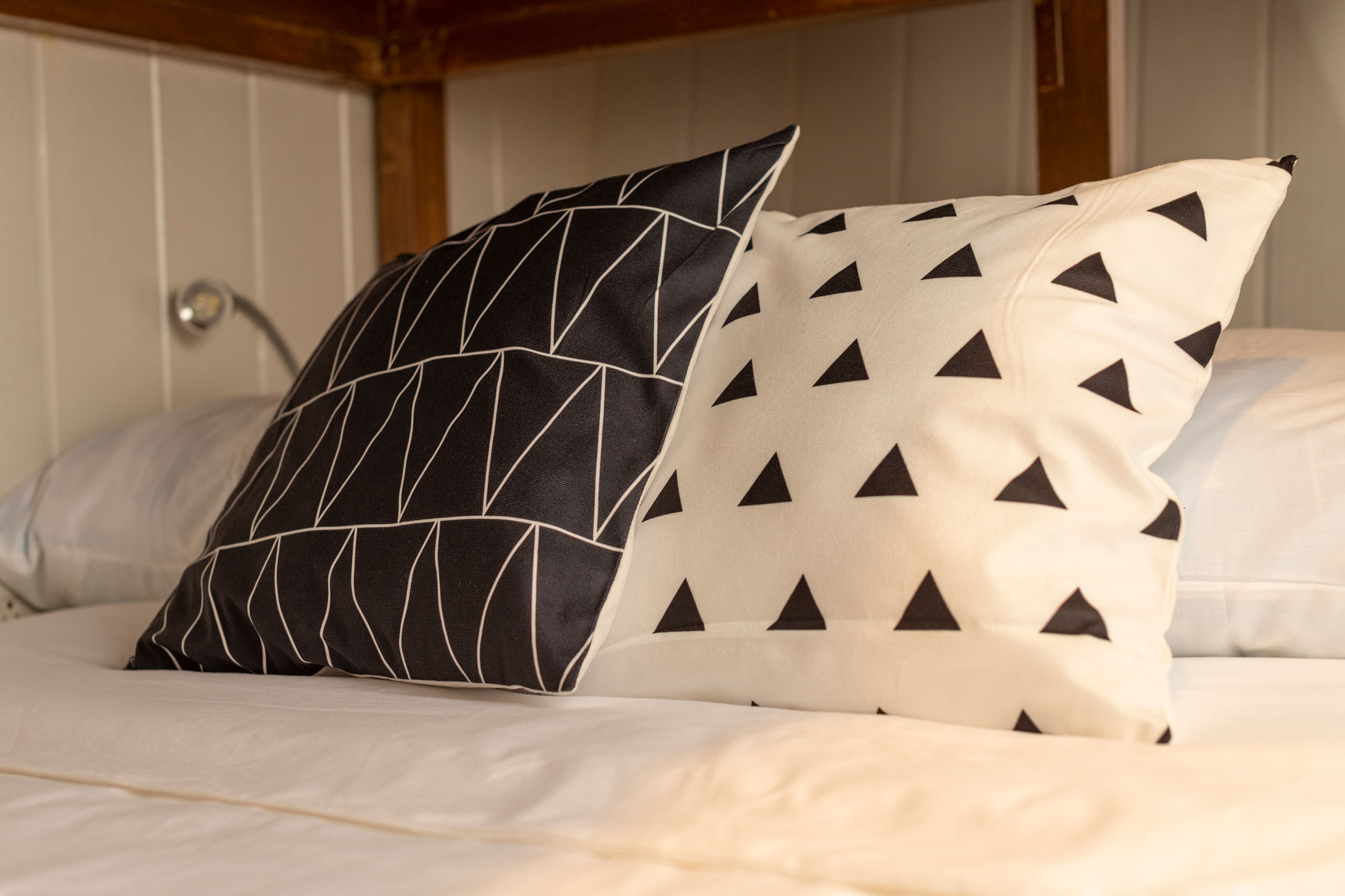 TRIP DETAILS
The 7-day expedition (5 days diving, 2 days travel) is scheduled at the end of May in time for more whale sharks cruising by the reef and while the surface is as flat as glass. A May 31 to June 6 schedule makes this a full moon trip, increasing the chances of pelagic encounters because of stronger currents and spawning corals.
In addition to the incredible diving, talks and basic workshops will be given by Conservation and Wildlife Photographer and Nikon Philippines Ambassador Noel Guevara on selected days, as well as one-on-one instruction and critique of photos. The trip is open to non-photographers and photographers of all levels, although beginners will benefit from the lectures the most. All camera types and brands are welcome.
PACKAGE DETAILS
Full board accommodation in a twin sharing cabin

4 and ½ diving days (4 dives/day with tanks, weights & belt, chase boat and dive master. (NOTE: 2 dives only on last diving day)
EXCLUSIVE ON THIS TRIP: Talks and Workshops on select nights by Noel Guevara (approx 30 mins each)
Conservation Photography

Sharks / Ray Identification

Wide Angle Photography Fundamentals

Underwater Video Fundamentals

Basic Post-Processing

Photo / Video Critique / Coaching

NIKON SCHOOL: Get to try the Nikon Z7 Mirrorless Camera and NIKKOR lenses underwater!
PRICE
USD2,788.00/person in twin sharing (7 days/6 nights) + $100 Park Fee

Early bird rate: less $100 if slots reserved before August 2019

Non-Refundable 30% Downpayment + $100 Park Fee upon confirmation

Balance is due 120 days before the trip, on January 31, 2020
NOTES
The boat has 8 cabins with ensuite bath and toilet. Maximum number of divers is 16 pax. Each room can only accommodate 2 divers.

40 dives minimum required. Advanced diver certification is not required but diver should have enough experience.

Nitrox (32% standard) is USD25.00/person per day (4 tanks maximum/day) Unused tanks are non refundable

10% discount for advance booking with payment before the trip

Dive insurance is required and travel insurance is encouraged.

Some dives may be cancelled due to unforeseen circumstances.
CANCELLATION POLICIES
Cancellation policy

Cancellations made 120 days or less prior to departure date are not eligible for refunds. However, substitution of passengers is permitted.

Dive and Travel Insurances:

M/Y Resolute strongly recommends that guests avail of dive and travel insurance. M/Y Resolute is not liable for cancellation of trips due to force majeure /weather or other unforeseen circumstances including medical emergencies and diving accidents.

In case of mechanical problems or boat breakdown, M/Y Resolute will make the best effort to provide alternate accommodation. Should this be unavailable, M/Y Resolute will refund ONLY the unused portion of the trip.

M/Y Resolute will not be responsible for transportation expenses beyond what is included in the dive package. (i.e. PPS airport to ship transfers)

Trip Cancellation due to weather and mechanical failure

If the trip is cancelled due to either bad weather conditions or mechanical malfunctions within the boat, which effectively prevents it from leaving port, the trip may be re-scheduled to another date. M/Y Resolute will not allow a refund in lieu of a reschedule.

Decisions on weather conditions and other matters involving the safety of the boat and everyone on it, regardless of the coast guard's clearance to sail, are at the sole and final discretion of the captain.

If a storm was declared during a trip, and the trip needs to be aborted for safety reasons, no refund will be provided.

Guests are not allowed to request for the cancellation and rescheduling of the trip.
CONTACT DETAILS
Noel Guevara
+639989706429
noel@noelguevara.com